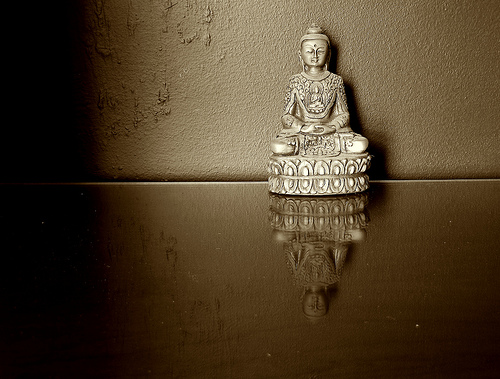 "The practice of forgiveness is our most important contribution to the healing of the world." -Marianne Williamson
Did you ever feel like there was a conversation you really wanted to have with someone, and yet a part of you felt it was unwise?
This is a feeling I know all too well.
When I was younger, I spent years fighting for an apology. It wasn't until my whole world crashed down on me that I realized I'd become a tornado of anger and bitterness, destroying everything in my wake.
I eventually realized I needed to let go of the victim story I'd been carrying around, whether I got the closure I sought or not. For a long time, I thought I had let go.
But recently I realized I've been carrying around subconscious resentment, because a part of me still wants to hear those words I chased long ago—that I've always deserved respect and love, and I've never deserved to feel pain and shame.
So I put this all in a letter that I don't intend to send. Despite having spent many years in therapy, and even more collecting self-help books, I've never done this before.
The other day was the first day I got it all down. I titled this Word Doc "What I Need to Say," and I ended it with the following words:
"I wrote this letter because I want to heal more fully. A part of me feels that would be so much easier for me if you could look me in the eye and say, 'I'm sorry.'
Then I remember I chose to stop pursuing an apology. So instead of pushing for it, I will say this: for all the anger, resentment, bitterness, and cruelty I directed toward you many years ago, I'm sorry. That's not the person I want to be. The person I want to be isn't a victim. She's loving, compassionate, and kind.
The person I want to be has forgiven you, and loves herself for making that choice.'"
Somehow just expressing these thoughts makes me feel empowered—and all the more confident that I deserve my own respect. I am not forgetting that I was hurt. I am choosing to heal. I am choosing to be the type of love I'd like to receive.
Little in this world is more powerful than that.
Photo by Frames-of-Mind

See a typo or inaccuracy? Please
contact us
so we can fix it!